Peter J. Ellis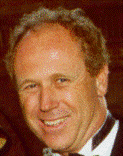 Qualifications
Bachelor of Engineering, University of Technology
Diploma of Technology in Production Engineering (NSWIT)
Member - Institution of Engineers Australia
Member - Institute of Industrial Engineers (Australia)
Senior Member - Institute of Industrial Engineers (USA)
Member - Logistics Management Association of Australia
Expertise
Production and Industrial Engineering techniques for evaluation and design of efficient operations.
Facilities and layout planning for factories and warehousing and distribution centres.
Productivity improvement studies
Project management and implementation of warehousing and physical distribution and production systems.
Integration of electronic technologies systems into warehousing, distribution and production facilities.
Development & evaluation of distributions strategies.


Career Highlights
Thirty-two years in industry of which twenty-five years have been spent in executive management, consulting and industrial engineering roles.
Numerous warehousing, manufacturing and distribution facilities planning projects from strategy development to conception through construction and commissioning both within Australia, Asia and USA.
Prior to establishing the consultancy
Did an engineering trainee-ship whilst studying part-time
Worked in the electronics, telecommunications, metal fabrication and construction products industries
As a consultant in the US working predominantly for Motor Vehicle after-market and OEM manufacturers and distributors.
Another year was spent working with Richard Muther & Associates based in Kansas City. Richard Muther and Associates are the developers of a suite of internationally known products: Systematic Layout Planning (SLP), Systematic Storage Planning (SSP) and Systematic Planning of Industrial facilities (SPIF). These methodologies and thought processes still being applicable today. My main projects being: the development of training programs in facilities planning, a railroad maintenance study for Railways Group and a reorganisation of an armed carrier manufacturing facilities


Personal:
Peter is a keen sportsman dividing his time between: swimming, tennis, skiing and mountain bike riding amongst other pursuits. He also has an interest in the theatre. When time permits Peter loves to travel, often combined attending or participating in a sports activity or event



Back to Top